Lifestyle
January 08, 2015 12:00 AM | by The Fustany Team
Three Healthy Recipes You'll Love
Let us guess, one of your New Year's resolutions is to be more healthy, right? You want to workout more and eat better? Well, it all starts now. We're sharing with you three healthy recipes you will love, which are absolutely delicious.
Recipe 1: Salmon and Cream Cheese Canapé
Let's start off with an appetizer, shall we? If you are a fan of salmon, then you're really going to love this canapé recipe. To make things more interesting, we're going to use Bake Rolls instead of bread.
Preparation time: 15 minutes
1. Start off by spreading a spoonful of cream cheese on the Bake Rolls, until a thick white layer of cream cheese has covered the surface. We recommend going for the salt flavor of Bake Rolls, as it goes best with the taste of salmon.
2. Dice the salmon into small pieces and place each slice on one of the Bake Rolls.
3. Add a little bit of cream cheese on top of the salmon, then sprinkle some herbs. Voila, you've just made yourself, and perhaps even your guests one healthy appetizer.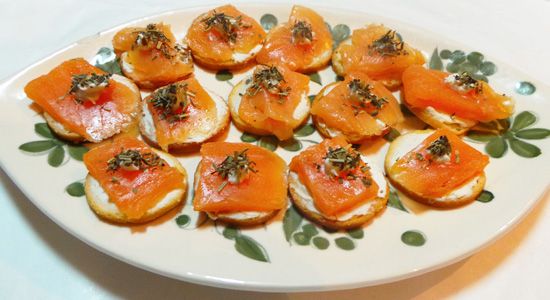 Recipe 2: Fattoush
This one is for all the salad lovers who enjoy it with an oriental twist. Fattoush is a favorite for many, and even though salads are healthy, it wouldn't hurt to replace the fried Lebanese pita bread with Bake Rolls.
Preparation time: 10 minutes
1. Dice some tomatoes, cucumbers, bell peppers and shred the lettuce and parsley.
2. Next, chop up the green onions (optional) and add all the vegetables in a bowl.

3. Mix freshly squeezed lemon juice, olive oil, pomegranate molasses, a pinch of salt, sugar and dried mint in a small cup to make the Fattoush dressing.
4. Add the dressing to the Fattoush salad and mix all the ingredients together.
5. Here's the twist, if you think you have enough flavor within your salad, then opt for the salt Bake Rolls flavor. If you want to add something new to your Fattoush, how about trying out the olive or tomato Bake Rolls flavors instead?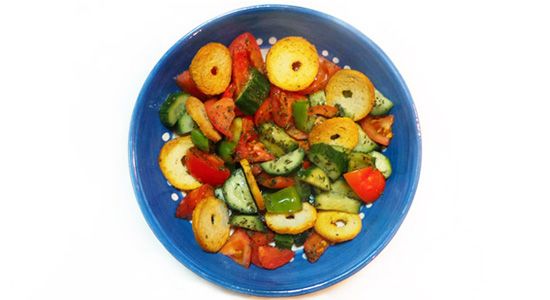 Recipe 3: Baked Escalope
Trust us, once you taste our escalope recipe, you will never go back to your old ways of preparing it. For starters, we'll be baking the escalope instead of frying it. Secondly, we'll replace the regular bread crumbs with something way more healthy. Oh, and delicious too!
Preparation time: 45 minutes
1. Get 4 medium sized slices of escalope, cut thinly and pre-heat the oven to 220 degrees.
2. Get 2 packs of Bake Rolls of your preferred flavor and crush the Bake Rolls completely, until it looks like bread crumbs, then place in a bowl. This amount should be suitable for two people.
4. In another bowl, whisk one egg and add 1/8 tsp of salt and a pinch of pepper.
5. Start by dipping the slice of escalope in the whisked egg, then in the Bake Rolls crumbs until both sides of it are completely covered.
6. Spray some oil over the surface of the escalope and then place the slices in a cooking tray, and put into the pre-heated oven for approximately 10-15 minutes, or until it starts getting that golden baked color.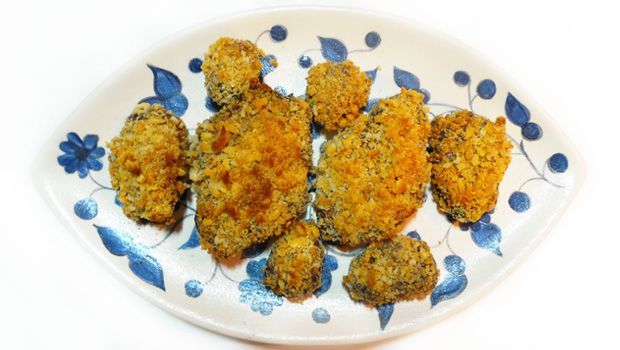 Here you have it. Enjoy your yummy healthy meal!
Have You Read These?